Welcome to Dirk Benedict Central – the only OFFICIAL website for news and information about Dirk Benedict. Learn where and when he will next appear, any upcoming projects, etc.
We also talk about his many roles (including Starbuck and the Faceman), about Macrobiotics – basically all things Dirk Benedict, and more; we are a community of friends, people who initially came together to celebrate Dirk, his career, and his books, but who discovered that we have much more in common.
So if you'd like to join us on our members-only forum (Dirk's Works), or just want to see what's coming up for Dirk, take a look back at his previous work, or any combination thereof, we bid you a warm welcome and hope you enjoy, and come back often!
John Pickard, Webmaster
"There is a divine moment in our lives when we become One. It is called pro-creation and it is reborn continually and forever in the future we call children.
They are our destiny and we are theirs. The extent to which we fail as parents… we fail as God's Children."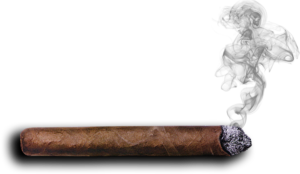 Dirk Benedict
Actor, Author, Director, Woodchopper, Dad
ANNOUNCEMENTS
A few items we need you to know:
**2/1/2021: What a strange few weeks it's been… Lots happening, lots not happening. Let's get to the happy stuff:

Penacon has rescheduled to May 21-23, and Dirk is planning to be there. He's got a new appearance booked in July, in Columbus, OH – check out the "Appearances" page at the link in the upper right for details.

Dirk had a good time with his "virtual" event with GalaxyCon, and I hear a good time was had by all who participated in it. Happy to hear that!
Bad news: the Wales Comic Con has had to postpone. No new dates set yet, but I'll let you know as soon as I hear. Hopefully, the new dates won't conflict with prior commitments…

That's all for now. Stay safe out there!

-John
**1/8/2021: Sorry to have to pass this along, but we just received word that Pensacon has been postponed and won't be held in February as planned. See the link on the "Upcoming Appearances" page for their full statement.

-John
**Even the best of intentions will go awry…

Thanks to the hundreds – perhaps thousands – maybe millions – of spambots, unscrupulous advertisers, malware producers, sex-trade purveyors, and other evil, compassionless, troll-like dregs of humanity, our "Contact Us" function has inundated me with a growing daily number of unwanted spam messages, which is overwhelming the legitimate contacts we get through that function.

I have, therefore, turned it off until such time as I can find a system that is less vulnerable to such hijacking.

I have a stack of messages to go through, so please bear with me. In the meantime…

!! We presently do not have a mechanism to provide autographed photos upon request. Such things are in future plans, but are not realizable at the moment. Please don't expect a response to such requests – yet.

!! I genuinely enjoy passing along to Dirk how much his fans love and appreciate him, but under the circumstances if you don't mind holding those expressions for the moment, I will be grateful.

!! If you are organizing an event you would like Dirk to attend as a guest, please email me at webmaster @ this domain with your details, and I'll get it into the right hands.

I do appreciate your understanding, and hope you enjoy looking through our site.

-John