Welcome to Dirk Benedict Central – the only OFFICIAL website for news and information about Dirk Benedict. Learn where and when he will next appear, any upcoming projects, etc.
We also talk about his many roles (including Starbuck and the Faceman), about Macrobiotics – basically all things Dirk Benedict, and more; we are a community of friends, people who initially came together to celebrate Dirk, his career, and his books, but who discovered that we have much more in common.
So if you'd like to join us on our members-only forum (Dirk's Works), or just want to see what's coming up for Dirk, take a look back at his previous work, or any combination thereof, we bid you a warm welcome and hope you enjoy, and come back often!
If you are an event promoter and would like to invite Dirk Benedict to appear at your event, please email me at "webmaster at dirkbenedictcentral dot com" (I spell it out like that to confuse the spambots…), and I will forward your request along.
John Pickard, Webmaster
"There is a divine moment in our lives when we become One. It is called pro-creation and it is reborn continually and forever in the future we call children.
They are our destiny and we are theirs. The extent to which we fail as parents… we fail as God's Children."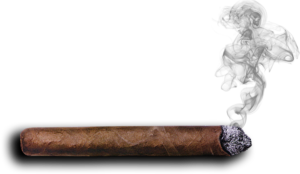 Dirk Benedict
Actor, Author, Director, Woodchopper, Dad
ANNOUNCEMENTS
A few items we need you to know:
**7/13/2022: I regret I must confirm that the Fanboy Knoxville appearance has been canceled. I do not know the reason why it was canceled, only that Dirk didn't initiate it, this was the decision of the event itself. So, it's officially off the calendar, and we're all sorry about it. -John
**6/12/2022: Well, by all accounts, everyone had a great time in Columbus at the Fanboy event a couple of weeks ago, which I was happy to hear. Not surprised, of course, but happy for everyone that it went so well. We're looking forward to the event in Knoxville in August.

Next up will be the virtual GalaxyCon Live event on Saturday, July 9. It kicks off at 4:00 p.m. EDT with a free one-hour live-stream Q&A with him (you do have to sign up for it ahead of time, though), and you can purchase one-on-one chats, and arrange for autographs, too. Go to the link on the "Upcoming Appearances" page for all the details.

So, once again, stay well and don't forget to chew! -John
**5/16/2022: Spring has sprung, and with it rumors sprouting as quickly as daffodils and dandelions. And those rumors you might hear about Dirk Benedict appearances can be either verified or debunked simply by following the link at the upper right of this page, the one called "Upcoming Appearances," since I post that information the day I get it.

There are only two on the list that we have confirmed – and this is straight from the horse's mouth, as of today – and those are the Fanboy events in Columbus, OH weekend after next, and in Knoxville, TN in August. If you hear that he's committed to any others, come check the list.

And no, I'm sorry – still no confirmation of any UK/European events on his calendar.

So, keep in touch and you'll know of any changes as soon as I do.

Stay well, and don't forget to chew! -John
**2/25/2022: Winter is still happening – temps hovering at around 0°F (that's about -18°C, for the rest of you), lots of snow, but it's the end of February so Spring is in our sights. As are convention appearances, starting next month!

Follow the link at the upper right of this page, and it will take you to the latest, accurate list of event appearances Dirk has scheduled. There are now four on the list, two of them rescheduled from last year (if you bought tickets for them then, they should be honored on the new dates; check with the organizers).

Unfortunately, we do not have any confirmed appearances for the UK or Europe at this time, rumors to the contrary notwithstanding. Sorry, guys… But stay tuned, since we all know that could change.

Thanks! -John
**Even the best of intentions will go awry…

Thanks to the hundreds – perhaps thousands – maybe millions – of spambots, unscrupulous advertisers, malware producers, sex-trade purveyors, and other evil, compassionless, troll-like dregs of humanity, our "Contact Us" function has inundated me with a growing daily number of unwanted spam messages, which is overwhelming the legitimate contacts we get through that function.

I have, therefore, turned it off until such time as I can find a system that is less vulnerable to such hijacking.

I have a stack of messages to go through, so please bear with me. In the meantime…

!! We presently do not have a mechanism to provide autographed photos upon request. Such things are in future plans, but are not realizable at the moment. Please don't expect a response to such requests – yet.

!! I genuinely enjoy passing along to Dirk how much his fans love and appreciate him, but under the circumstances if you don't mind holding those expressions for the moment, I will be grateful.

!! If you are organizing an event you would like Dirk to attend as a guest, please email me at webmaster @ this domain with your details, and I'll get it into the right hands.

I do appreciate your understanding, and hope you enjoy looking through our site.

-John